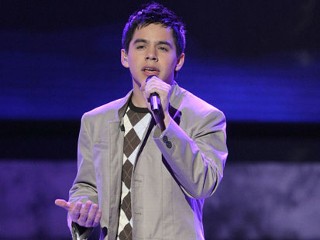 vs
New Kids on the Block
So I told my friend, who shall remain nameless, that I went to the American Idol concert last week (which by the way was way fabulous) and she laughed...out loud...really loud at me! Can you believe that??? She said she couldn't believe they even went on tour! Wow, the nerve of you, Ms. Jacobs. Oops, just gave it away. Anyway, she is counting down the days till NKOTB come to San Jose to perform. So I seem to believe that more people would pay to see

dReAmBoAt

Archuletta than washed up greasers. Am I right???
OR...
If NKOTB are your style, you may enjoy this:
Love the overalls, boys! Who knew there were even video cameras back then???